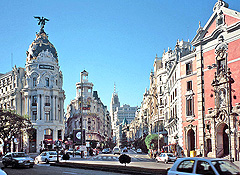 Madrid, Old City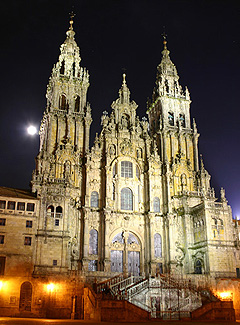 Cathedral of Santiago de Compostelo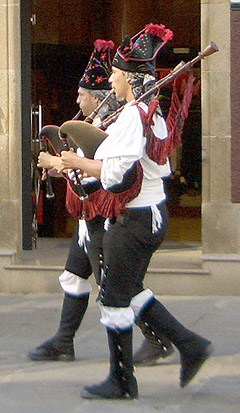 Galician musicians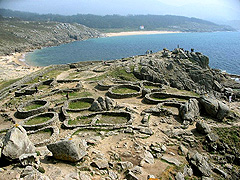 Castro de Barona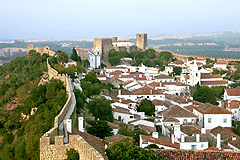 Obidos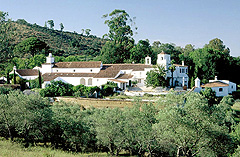 Trasierra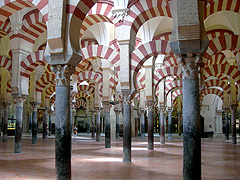 Mezquita, Cordóba

Seville

Alhambra Granada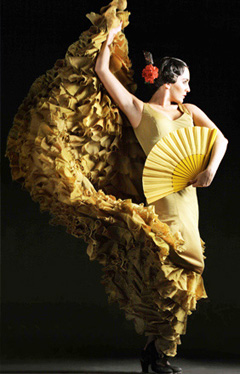 Flamenco dancer
FRIDAY & SATURDAY, SEPTEMBER 24 & 25 - Depart USA / Optional arrival in MADRID

Madrid was built in the exact center of Spain. It is also the highest and sunniest capital city in Europe with many airlines offering direct flights from the USA, so this is the perfect place to start our trip! Madrid is a fantastic city and has an incredible abundance of world-class art, so it is absolutely worth spending a few days here. We encourage everyone to arrive by Friday, or Saturday at the latest, so you have plenty of time to explore and recover from jetlag. We have reserved hotel rooms so you can choose the arrival day that makes the most sense for you.



SUNDAY, SEPTEMBER 26 - MADRID

If you just arrived today, check into our hotel right in the heart of Madrid. If you already are with us in Madrid, you could consider going to a bullfight which is always held on Sunday - and even though it might not be our thing we won't hold it against you if it is yours!

Our trip officially starts tonight at our welcoming Tapas dinner.



MONDAY & TUESDAY, SEPTEMBER 27 & 28

We will head to the north of Spain towards Asturias and the Basque region on our way to Galicia. Details to follow!



WEDNESDAY, SEPTEMBER 29 - SANTIAGO DE COMPOSTELO/GALICIA

Galicia is the hidden gem that tourists to Spain rarely get to see, which is precisely why it is at the top of our list. At one point, all the roads in Spain led to the northwestern pilgrimage city of Santiago de Compostelo. It is a green, lush, cobbled and utterly charming city with a language of its own and Celtic music instead of Flamenco. Music spills out of the streets, squares and bars. In fact, in Santiago music tends to go into the wee hours - perfect if you are still jetlagged.

Santiago is also home to the "oldest hotel in Europe," the luxurious Hostel de Los Reyes Catolicos. Since 2010 is a very special "holy year" here in Santiago, we have planned our trip around this much sought after reservation. Walk out of our door and directly in front is the main square and the Cathedral of Santiago, so no better location can be found.

Tonight we will have dinner at our hotel and afterwards enjoy a music session at one of the many bars in Santiago, where you can listen to the wild sounds of the gaita galega bagpipes.



THURSDAY, SEPTEMBER 30 - SANTIAGO DE COMPOSTELO/GALICIA

This morning we have a personalized tour of the Galician Folk Museum to learn about this truly unique culture. The rest of your day and evening are free to enjoy the medieval town, the cathedral, the marketplace full of delicious Galician specialties, and enjoy traditional music played by costumed street musicians. Tonight, more Galician music all around town.



FRIDAY, OCTOBER 1 - SANTIAGO DE COMPOSTELO/GALICIA

This morning we take a trip out to Castro de Barona, which is the spectacular site of an old Celtic fortress settlement built right on the rocks overlooking the wild and windy sea. The evening is free for dinner and our last night of Celtic music.



SATURDAY, OCTOBER 2 - OBIDOS, PORTUGAL

We head south and cross the border into Portugal making our way to the medieval hilltop village of Obidos, which is known as the "Wedding Present Town" because it was a gift King Dinis gave to Queen Isabel on their wedding day in 1282. We arrive in the afternoon so you will have time to wander the picturesque cobblestone streets lined with whitewashed churches and houses with dazzling Portuguese tiles - all encircled by the walls of a 12th century castle. Tonight we will have a taste of the extremely beautiful and expressive Portuguese Fado music.



SUNDAY, OCTOBER 3 - TRASIERRA, CAZALLA DE LA SIERRA

Crossing back into Spain, we reach Andalusia and climb the foothills of the Sierra Norte to Trasierra, the privately owned estate of Charlotte Scott. This will be our exclusive retreat for the next two days. Each room has been individually decorated by Charlotte and you will feel that you have entered a cozy English country house hotel, while outside you are definitely in Spain! Trasierra is not a hotel in the normal sense, and you can only stay here by private invitation. The vibe is warm, friendly, and pampered. Tonight over drinks, tapas, and dinner we will get a chance to learn a bit about Flamenco music by trying our hand at Flamenco clapping.



MONDAY, OCTOBER 4 - TRASIERRA

Free Day for R & R! Set your schedule as you like with options such as hiking, horseback riding, massage, yoga, or just plain reading, swimming, and lounging. Delicious breakfast, lunch and dinner are served for us here at Trasierra, as well as wine and a fully stocked bar.



TUESDAY, OCTOBER 5 - SEVILLE via Cordoba

Cordoba is one of the most fascinating cities in Andalusia, and the Mezquita is an architectural site that absolutely should not be missed. Built in the 8th century, the Mezquita, which means mosque, has a fantastic labyrinth of red and white striped arches. Then, shockingly, a cathedral was built in the 16th century to sit right in the middle of the mosque. Although architecturally impressive in its own right, the combination is both astounding and bizarre.

After lunch at one of Cordoba's best restaurants, Caballo Rojo, we drive onto Seville, the capital of Andalusia. We check into my favorite hotel there, Casa de La Juderia, which was part of a palace in the 1600s. Our hotel is perfectly situated in the Santa Cruz district, right in the middle of all the most charming and historic parts of Seville, which is ideal because Seville is best explored on foot (or bike).



WEDNESDAY, OCTOBER 6 - SEVILLE

Seville, the romantic city of Carmen, Don Juan and the oranges... there is so much to see here that we have given you a free day & evening to do just that. You won't want to miss the 14th century Mudejar palace, the Alcazar, which is the oldest royal residence in Europe still in use or the Cathedral de Sevilla, the largest Gothic building in the world. One of my favorite museums is the Museo del Balle Flamenco where you can better understand the artistry of this Gypsy dance, or you can just happily wander the winding streets, stopping for tapas, wine or music.



THURSDAY, OCTOBER 7 - SEVILLE

We take a day trip to the charming Andalusian town of Jerez de la Frontera. Jerez is the Spanish translation for "sherry" and indeed this is where most of it is made and bottled. We will tour one of the Bodegas and get a chance to see the famous Dancing Horses of Jerez. Jerez is also a center for traditional Flamenco. Tonight is a special evening with Maria Jose, one of Andalusia's top Flamenco dancers.



FRIDAY, OCTOBER 8 - GRANADA

It is hard to top Seville, but Granada manages to run neck and neck in interest and beauty. Set in the foothills of the snowcapped Sierra Nevada, Granada is spread over two main hills, the Alhambra and the Albacin. It was the stronghold of Moorish Spain and is full of romance and folklore. This is a town to spend many days in and we encourage you to do that if you have the time. For me, Granada is a hard act to follow so it seems perfect that this is the final destination on our tour.

Our hotels are again in the perfect location... on the actual grounds of the Alhambra. We have reserved rooms at both the intimate and family run gem, Hotel America, as well as the Parador de Granada. For an extra treat, you can opt to stay at the ultra-special Parador which is the most famous hotel in Spain (and the hardest to get into). Tonight is free for dinner and music.



SATURDAY, OCTOBER 9 - GRANADA
(Last official day of tour!)

Since daily attendance is strictly limited we have reserved tickets for you to visit the breathtaking Alhambra, one of the most sensual architectural creations in the world and the greatest treasure of Moorish Spain. It is a stunningly beautiful, lavish palace and rightly deserves to be considered one of Europe's greatest attractions.

Tonight will be our official "last night of the tour" and we have this special evening arranged just for us by our friend who owns what is currently the only non-smoking wine bar in Granada, Al Sur de Granada (in June smoking will be banned in all of Spain). We will sip rare wines, savor homemade tapas and delicious cheeses, and enjoy the best Flamenco music and dance of our entire trip!



SUNDAY, OCTOBER 10

Tour members depart to either Madrid for flights home or onto Barcelona or other parts of Spain. Train and plane connections are easy from Granada.

If you have the time, however, we highly recommend you add on an extra day in Granada (I will!) to enjoy more of this wonderful city... tomorrow, after all, is Columbus Day!